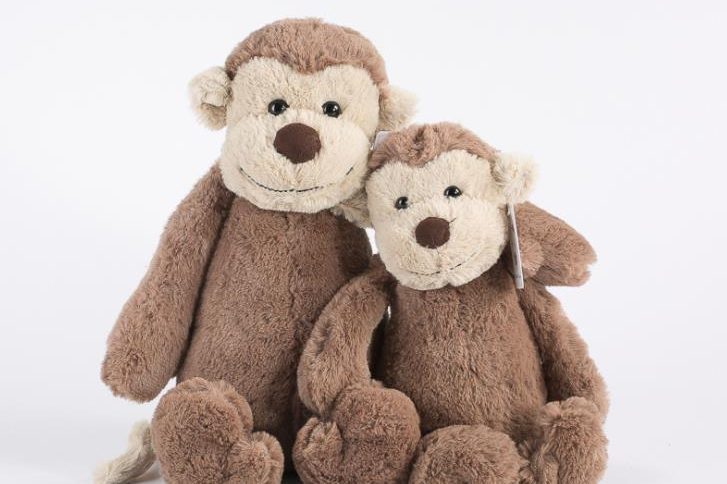 As an important country for the production and export of stuffed animals, China has a large export volume of stuffed animals, but China's stuffed animals lack their own brands. Most of the exported stuffed animals are produced for other countries. It will directly reduce the profit of toy exports, which is not conducive to the…
But, for the export of stuffed animals, China still has many advantages and opportunities.
Advantage
1. China's stuffed animal production has a history of several decades and has already formed its own set of production methods and traditional advantages. A large number of toy manufacturers in the country have cultivated a large number of skilled labors; many years of experience in the export trade have made plush toy manufacturers aware of the production and export trade procedures of toys; the logistics industry and the export agent industry have become more mature and become the Chinese toy industry. Important support for exporting abroad.
2. The materials used in stuffed animals are simple, and they are less restricted by safety and environmental protection than other types of toys. Since August 13, 2005, the European Union has implemented the "Destruction of Waste Electrical and Electronic Equipment Directive", and the export cost of electronic and electric toys exported to the EU has increased by about 15%, but the stuffed animals are basically unaffected.
Opportunity
1. The severe living environment is conducive to promoting the pressure of Chinese traditional toy companies to change their operating mechanisms, enhance their independent innovation capabilities, accelerate the transformation of foreign trade growth mode, and enhance their international competitiveness and ability to resist risks. Despite the difficulties, it is difficult to develop and progress without going through hardships.
2. The further improvement of the export threshold is also an opportunity for branded toy export enterprises. For example, some large companies that have passed environmental certification will increasingly be favored by customers. Newly developed high-end products will attract more orders. Enterprises that profit from complying with international rules will surely become the target of many small producers to imitate. This reform and progress of more than one industry is not a good thing.
Judging from the "advantages and opportunities" of stuffed animals, there is still a lot of room for improvement in Chinese toys. No matter how bad the current environment is, as long as toy companies understand how to use their strengths to make up for shortcomings, do a good job in each In terms of work, work together, the difficulties will soon pass, and everything in the future is waiting for everyone.