Stuffed animals and cloth toys can be collectively referred to as filled toys. Filled toys can be divided into plush stuffed toys, velvet stuffed toys, pillow cushion plush toys, T/C cloth stuffed toys according to the different materials used in toys.
When selecting stuffed animals and cloth toys, it is first clear that it is used by people of that age. Then, according to different age groups, different stuffed animals and cloth toys are purchased. The safety applicability of stuffed animals and cloth toys is mainly considered.
Toy fabrics, fillings, workmanship have high requirements, the purchase is very particular, the filling is generally more than three-dimensional PP cotton (feel very soft, high elasticity, white color. General manufacturers use fabrics The fillings are very rough, generally PP cotton below two dimensions (poor hand feeling, low elasticity, dark color), and many are used clothing cotton and waste sponge (feel is very poor, basically no elasticity, color messy This kind of toy can't be cleaned, and the fabric will appear yellow after washing. Pay attention to whether the hand feels soft and elastic when buying. Most of the hard or nudged materials are filled with some inferior materials, such as metal scraps and dirt. Sponge, hair, etc.; smell it to see if there is any smell; check if the seam is firm, and the filler material should not be exposed from the seam.
Whether the outer cloth velvet material is exquisite and hygienic, and the raw materials are divided into long and short grades, short plush (divided yarn, general yarn), velvet, plush, t/c cloth, etc. If there are filled items inside, look Whether it is a regular raw material (the long and short filament of chemical fiber is acrylic fiber).
See if the color matching is reasonable. Generally speaking, the unreasonable color matching is the product that fails to design. The good manufacturers are definitely not out, and many small manufacturers only ship.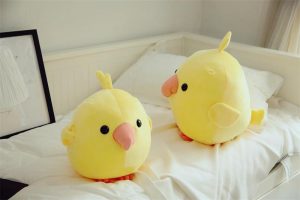 Check whether the fixed parts of plush toys and cloth toys are firm (standard requirement is 90n force), whether there are sharp edges, thorns, whether the moving parts are too small, whether the same color or the same body position is the same, otherwise it will appear The colors are different under the sun, and the hairs are opposite, which affects the appearance.