PRODUCTION PROCESS:
Raw Material→Silk Printing→Machine-sewn→Heat Transfer Printing→Emboridery→Stuffing→1st Needle-Checking→Machine Sewing→Cutting→Hand Sewing→2nd Needle-Checking→QC→Package→3rd Needle-Checking→Carton Package
1.Customers provide drawings, company confirms the style according to the drawings, choose materials.
2.Company evaluates the sample and offer customers a reasonable price.
3.Company confirms the samples with our customers and confirm the time and details of production and delivery.
4.The customer places an order, pays a deposit, and the company arranges production.
5.The production is completed, the customer arranges for inspection, or the third party checks the goods.
6. The customer pays the final payment and the company arranges the delivery.
MATERIAL DESCRIPTION:
Different plush material: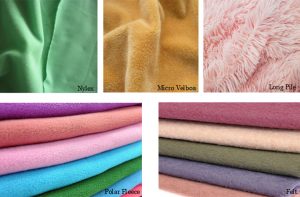 Filling material: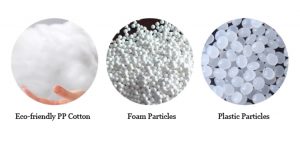 PACKAGING:
1.Packed in a box with foam filling inside.
2.Packing with several layers of foam paper.
3.Customers provide other packaging methods.
Our guarantee:The purpose of the company: to quality for survival, integrity for development, improve production efficiency and product quality, dedicated to the delivery of fast services for the majority of customers.