Dogs belong to the chordate gate, the vertebrate sub-gate, the mammalian, the real beast, the Carnivora, the Scutellaria, and the canine. Also known as "dog" in Chinese, dogs are distributed all over the world. Dogs and horses, cattle, sheep, pigs, and chickens are called "six animals."
Some scientists believe that the dog was domesticated from the early white wolf, and the domestication time was from 40,000 years ago to 15,000 years ago. Known as "the most loyal friend of mankind", it is now the pet with the highest rate of feeding. Its lifespan is about ten years.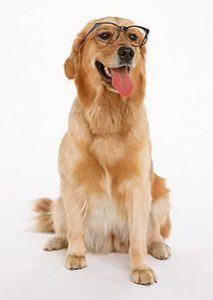 So, if you want to design a dog as a plush toy, how do you design dog stuffed animal?
Plush toy design
Design steps:
1. Introduction of information: Focus on the collection of cartoons and styling, extract useful things from them, add creative and individual things that boldly exert imagination, and record these design ideas.
2. The concentration of information: After designing the idea, the next step is to screen these programs and select the best design to modify.
3. Determine the plan: The design should measure various factors from different angles and according to various indicators, and determine the final plan after considering the whole.
4. Design renderings: design renderings for us are the best expression, it is required to be colored. Only in this way can we express our ideas to the design supervisors for higher-level research in order to achieve the best design results.
5. Three-dimensional piece: This is the most effective and simple method, it only requires black and white. It simplifies the complex process of transforming a two-dimensional concept into a three-dimensional concept, which is a representation of all the molding lines that we have to cut and stitch.
6. The use of cut pieces: the pieces of plush toys similar to the clothing pieces, but the clothing pieces are more regular, and the pieces of plush toys are ever-changing, each set determines a three-dimensional animal form It determines the shape of the design, it is also the most complicated and cumbersome design.
7. Trial production of design samples: This process can also be said to be a process in which the designed pieces are repeatedly modified and finally reached the closest design renderings. Of course, it is better to achieve the same or even better results than the design renderings.
8. Determine the piece: the best effect of the piece after the trial we will determine it, and draw it, including materials, color, hair direction and so on.
After the piece was determined, our design came to an end, and then there was a cooperation between design and production. The designer needed to instruct the workers to produce so that the designed products would continue to flow into the market.
Kaida Plush Toys Manufacturer offers you the best service.