"Bear children" have always been a headache for many parents. When you are cute, you can't wait to be with them for 24 hours. When you are up, you won't have a good night's sleep.
Let the children obey the post, listen to your words, not only to practice a mouthful of effort, supplemented by soft and delicate body language but also need some auxiliary tools, many plush dolls are good, both beautiful, not easy to hurt Children.
In the cognition of many children, they prefer the unique shape and bright colors. These toys are usually more popular with them. When choosing a plush toy, you can choose according to this standard. In addition to the appearance, remember to see if its material is unhealthy. Here are six plush dolls with different shapes and good textures waiting for you to take home.
The orange-green color of the carrot is very bright, and it is a very good ornament at home, because of its long shape, it can also be used as a pillow or a pillow cushion plush toy. Carrots come in three sizes, large, medium and small. The adults and children can be one person, both cute and practical. You can also bring it to play with the children to "pull the radish".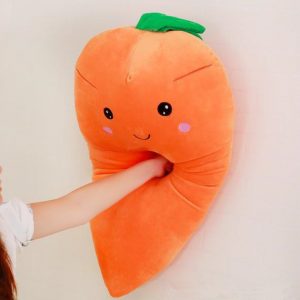 Rabbits are the animals that many little girls like. They love the house and the black, and the rabbit-shaped dolls are also loved by many children. The stretch velvet fabric is comfortable to wear, and the inner part is filled with foam particles, which is healthy and soft and has good resilience. The design is available in a variety of colors and is super cute in the room.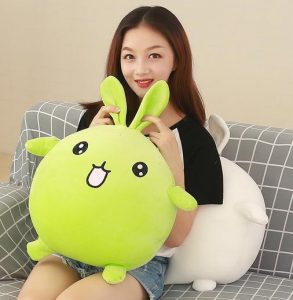 The hamster-shaped doll has been popular for a long time. It seems to have an automatic selling property. Everyone who sees it will feel very happy. The doll's design is very chic, it depicts the doll's angry, happy, innocent and other expressions vivid. The workmanship in the details is also good, the invisible zipper is easy to remove and wash, and the inside is filled with feather velvet, which is thick and comfortable to hold.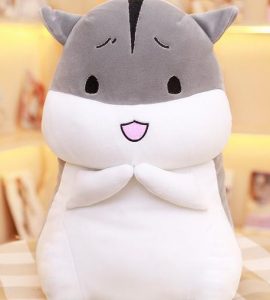 The shape of Huba is popular with "The Dream of the Demon". Its big eyes, strange little claws, and pointed little ears make many bear children love it. Whether it is a boy or a girl, they fall down on Hu. Under the magical shape of Ba.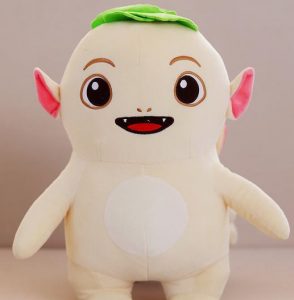 The stuffed dog recommended by everyone at the end should be the favorite of many dog ​​lovers. It is favored by its vivid posture and the same soft fluff, and the different dog shapes. And it uses antibacterial soft fabric, even if it fits the baby's skin for a long time, there will be no problem.